SERRAMONTE
DENTAL GROUP
Daly City Office
650-756-0938
1500 Southgate Ave., Suite 210
Daly City, CA 94015
Expert Pediatric Dentistry
Comfort. Care. Expertise.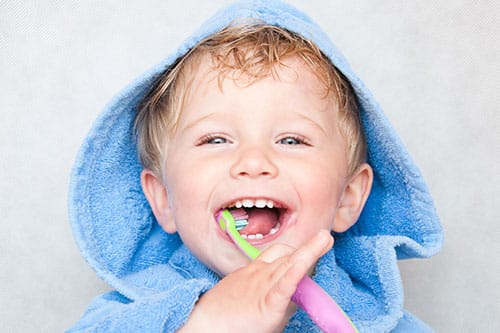 Our dental office is family friendly! We want your children to feel as safe and comfortable as possible while they are in our office. Rest assured they will be in good hands with our skillfully trained staff. Quality, comfort, and care are our TOP priorities!
Award Winning Pediatric Dentistry!
1
First VisitWe have several important goals during your child's first visit to our office. First, we want to introduce your child to staff and the dental setting in as non-threatening a way as possible.
2
Tooth DevelopmentChildren usually start to get their first baby tooth at 6 months old. Most children have a full set of 20 baby teeth by the time they are 3 years old.
3
Habit PreventionCommon habits such as thumb sucking or pacifier use, while normal in early life, should be stopped before the age of four years old.
4
Proper Oral Health CareHealthy teeth are important to your baby's overall health. Teeth help your baby chew food and form words and sounds when speaking. They also affect the way your baby's jaw grows.
5
Expert ServicesWe offer the services necessary to get your child down the right oral health care path. Services such as:
Sealants
X-Rays
Fillings
Nerve Treatment
Space Maintenance
Extractions
Sedation
Call Us Today!
To Schedule An Appointment
Let us know how we can help YOU!
OR simply fill out the form below!