SERRAMONTE
DENTAL GROUP
Daly City Office
650-756-0938
1500 Southgate Ave., Suite 210
Daly City, CA 94015
Dr. Paul Belluomini started with Serramonte Dental Group in 1991. He earned his D.D.S. from the University of the Pacific School of Dentistry in San Francisco, California in 1990. Being a Bay Area native he attended high school at Serra High in San Mateo and continued his undergrad work at the University Of California, Fresno.

Dr. "B" (for those who have problems pronouncing his last name) discovered his fondness for dentistry at an early age by observing his two uncles work on family members. Coming from a family with two uncles and a cousin who are dentists was and still is great help, think of all that fun talk at family get togethers.

Dr. Belluomini enjoys all aspects of dentistry and keeps up with the current advances in the ever changing field of dentistry. He performs a wide range of general dentistry with an emphasis in cosmetics, implants, and endodontics (root canals).

He is a professional member of the California Dental Association, and the American Dental Association.

Dr. B currently resides in San Carlos with his wife Joanne raising three daughters. He has a passion for the outdoors and enjoys playing baseball, hunting, and gardening. He is also a devoted and avid fan of his professional teams in San Francisco, the Giants and 49ers and enjoys collecting sports memorabilia.
Congratulations on Dr. Kis's retirement!
Dr. Kis's partner of 30 years, Dr. Belluomini is here to continue to provide all of our patients with excellent dental care.
Dr. Kis attended Capuchino High School in Millbrae, graduated from University of San Francisco in 1979 and received his dental degree from Northwestern University in Chicago in 1984. He started working at Serramonte Dental in 1985, acquiring the practice in 1998 and becoming partners with Dr. Paul Belluomini in 1995.

He is a member of the American Dental Association, the California Dental Association and the San Mateo County Dental Society.

He has been married for 27 years to Karen, with sons James and Nick, both away at college. During his spare time, there are many things that keep him busy. He loves spending time in his garden tending to his flowers and vegetables. Collecting comic books has been a hobby of his for 40 years. But his greatest joy is cooking, either for two or twenty (just ask the staff). Patients are always welcome to exchange recipes, talk about what they cooked and ate, or recommend a new restaurant. Since his parents were immigrants from Europe, dishes of different ethnicities are always interesting especially if they're very spicy.

November 2010 marked the 25th year that Dr. Kis has been at Serramonte Dental. During that time, he has tried to establish a comfortable surrounding for his staff and patients. He hopes your visits will make you feel the same way too.
Marlene - Treatment Coordinator
I have worked with Dr. Belluomini, Dr. Kis and Dr. Saghizadeh as their Dental Treatment Coordinator since 1996. This position has given me the opportunity to meet many great people who have become part of our dental family. My job allows me to help our patients understand their insurance benefits and answer any questions they may have regarding their dental treatment. I also assist our patients with their treatment cost and financing, based on their individual needs. Please be assured, that as your dental treatment coordinator, I will do my best to make your dental experience with our office a pleasant and informative one, so that you too can entrust us with your dental needs and become part of our dental family.
We are here to help you answer any questions and concerns regarding your registration and insurance paperwork, or anything about your appointment today. Please ask the front desk for assistance. We're here to help!

Kathleen - Receptionist
Serena - Receptionist
Vicky - Receptionist
Lisa - Insurance Coordinator
I am here to assist you in filing your dental claims with your insurance company so that your insurance benefits are received in a timely fashion and credited to your account.
I oversee the office to make sure that as a patient, you have a pleasant experience at our office and are happy that you chose our office for your dental needs.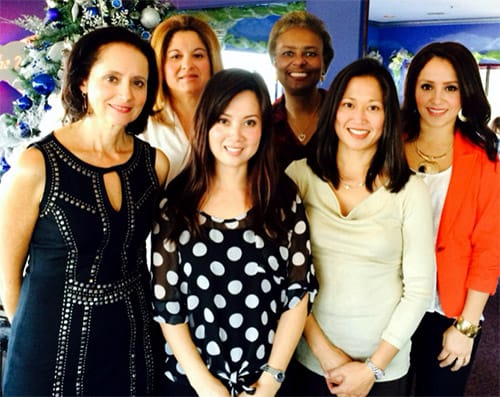 We have a team of highly trained clinical staff. We will make sure you understand the condition of your mouth and necessary treatments for that condition. We will also provide you with helpful home care tips. We're here to help!

Nubia - RDA, Melissa - RDA, Joanne - RDA

Hygienists: Lori, Linda, Jocelyn, Katrina, Sheila
Get The Care You Deserve!
Serramonte Dental Group would love to meet you and your family and provide you with the dental care you deserve! Our office is conveniently accessible to those living near Daly City.
Request An Appointment Online
Or call us today at: 650-756-0938
Hablamos español!