SERRAMONTE
DENTAL GROUP
Daly City Office
650-756-0938
1500 Southgate Ave., Suite 210
Daly City, CA 94015
Serramonte Dental Group uses the latest techniques and remains deeply committed to developing new and better ways to protect your teeth and gums.

In addition to providing you with the dental care you deserve Serramonte Dental Group is an expert in providing dental implants and cosmetic dentistry services.

Please call any of our our offices with any additional questions or comments you may have.
Daly City - 650-756-0938

Congratulations on Dr. Kis's retirement!
Dr. Kis's partner of 30 years, Dr. Belluomini is here to continue to provide all of our patients with excellent dental care.
Dr. Kis attended Capuchino High School in Millbrae, graduated from University of San Francisco in 1979 and received his dental degree from Northwestern University in Chicago in 1984. He started working at Serramonte Dental in 1985, acquiring the practice in 1998 and becoming partners with Dr. Paul Belluomini in 1995.

He is a member of the American Dental Association, the California Dental Association and the San Mateo County Dental Society.

He has been married for 27 years to Karen, with sons James and Nick, both away at college. During his spare time, there are many things that keep him busy. He loves spending time in his garden tending to his flowers and vegetables. Collecting comic books has been a hobby of his for 40 years. But his greatest joy is cooking, either for two or twenty (just ask the staff). Patients are always welcome to exchange recipes, talk about what they cooked and ate, or recommend a new restaurant. Since his parents were immigrants from Europe, dishes of different ethnicities are always interesting especially if they're very spicy.

November 2010 marked the 25th year that Dr. Kis has been at Serramonte Dental. During that time, he has tried to establish a comfortable surrounding for his staff and patients. He hopes your visits will make you feel the same way too.
Dr. Paul Belluomini started with Serramonte Dental Group in 1991. He earned his D.D.S. from the University of the Pacific School of Dentistry in San Francisco, California in 1990. Being a Bay Area native he attended high school at Serra High in San Mateo and continued his undergrad work at the University Of California, Fresno.

Dr. "B" (for those who have problems pronouncing his last name) discovered his fondness for dentistry at an early age by observing his two uncles work on family members. Coming from a family with two uncles and a cousin who are dentists was and still is great help, think of all that fun talk at family get togethers.

Dr. Belluomini enjoys all aspects of dentistry and keeps up with the current advances in the ever changing field of dentistry. He performs a wide range of general dentistry with an emphasis in cosmetics, implants, and endodontics (root canals).

He is a professional member of the California Dental Association, and the American Dental Association.

Dr. B currently resides in San Carlos with his wife Joanne raising three daughters. He has a passion for the outdoors and enjoys playing baseball, hunting, and gardening. He is also a devoted and avid fan of his professional teams in San Francisco, the Giants and 49ers and enjoys collecting sports memorabilia.
Dr. Pham is well-known to his patients as the "smiley dentist". His congeniality and patience help foster a positive and lasting relationship with his young patients.

Dr. Pham grew up in San Jose, California, where he completed his undergraduate studies at Santa Clara University. He obtained his Doctor of Dental Surgery degree (DDS) at the University of California, San Francisco (UCSF) in 1999. During his time at UCSF, he observed a significant need for dental care amongst children and found his calling to care for this underserved population. Dr. Pham spent the next three years following dental school in a pediatric dental residency program at UCSF to become a pediatric dentist. He received his Specialty Certificate in pediatric dentistry and a Master's in Oral Biology in 2002. Since then, Dr. Pham has worked in private practice in Daly City, where he serves the young patients of the Bay Area and dedicates himself to their oral health and development. He is currently married to his wonderful wife, Diane, and they have two little boys, Connor and Ethan. During his spare time, he enjoys playing tennis, working out, hiking, and painting.

Although Dr. Pham runs a full-time pediatric dental practice and raises a young family, he makes it a priority to continue refining his dental skills and keeping up-to-date with the latest advances in pediatric dentistry. He attends continuing education courses and seminars as well as participates in a Renaissance Pediatric Dental Society Study Club, in which he meets with other Bay Area pediatric dentists to discuss the most recent developments in the field. Dr. Pham is currently a Diplomate of the American Board of Pediatric Dentistry. He is also a member of the American Academy of Pediatric Dentistry, the American Dental Association, and the California Dental Association.
Dr. Stephen West is a native San Franciscan and third generation orthodontist. After graduating from Riordan High School, he headed south to attend the University of California in Santa Barbara. Dr. West returned to San Francisco and graduated from the University of California School of Dentistry with honors in 1978. He then completed the two-year postgraduate orthodontic residency program at UCSF. Dr. West has been in private practice since 1980. Dr. West became Board certified by the American Board of Orthodontics in 1992.

Besides maintaining his private practice in Daly City and San Francisco, Dr. West has served his profession in many ways.

His participation includes:
- Past President and member of the California Association of Orthodontists
- Past President and member of the UC Orthodontic Alumni Foundation
- Member and past member of the Board of Directors Pacific Coast Society of Orthodontists
- Member and past member of the Board of Directors San Francisco Dental Society Member of American Association of Orthodontists
- Member of American Dental Association
- Member of California Dental Association
- Member of Bay Area Orthodontic Study Club
- Faculty Division Orthodontics UCSF

Dr. West has helped educate the next generation of orthodontists by teaching in the Division or Orthodontics, UCSF School of Dentistry since 1989. He has attained the rank of Clinical Professor. He was selected "Teacher of the Year" by the orthodontic residents in 2001 and 2006.

Dr. West and his wife Rosie have three boys Chris, Scott and Pat. In his free time, Dr. West enjoys gardening, cooking, hiking and fishing. Early mornings find him in the pool where he has been swimming with the Burlingame Masters since 2000.
Dr. Saghizadeh is a Board Certified Periodontist and Diplomate of the American Board of Periodontology. Dr. Saghizadeh has obtained her dental degree with honors from UCLA and her Periodontics Certificate and Masters Degree in Oral Craniofacial Sciences from UCSF in 2000. She has been an Associate Clinical Professor at UOP and UCSF School of Dentistry. She has many years of clinical experience with different aspects of diagnosis and treatment of periodontal diseases, multidisciplinary treatment planning and dental implant placement.
Dr. Saghizadeh is well-versed in state-of-the-art periodontal procedures including cosmetic gum treatment, bone and gum grafting and sinus lift procedures. Dr. Saghizadeh is licensed in IV sedation helping apprehensive patients with the ease of conscious sedation.
Dr Saghizadeh is compassionate toward the care of her patients.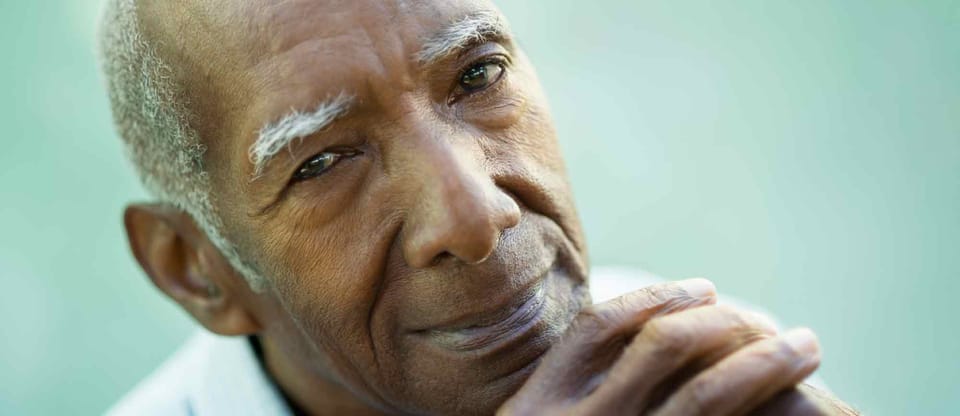 We're always doing fun and exciting things in and out of our office and we're always seeing lots of amazing new patients just like you. We share much of what's going on in our office as well as interesting things our whole team gets to do through social media! Following us through social media the best way to keep up-to-date with helpful oral hygiene tips and tricks and stay in the loop on what's happening with our team.

Following us on Facebook, Twitter and our Blog and also means you are also the very first to know about special offers for dental services that come up.
Get The Care You Deserve!
Serramonte Dental Group would love to meet you and your family and provide you with the dental care you deserve! Our office is conveniently accessible to those living near Daly City.
Request An Appointment Online
Or call us today at: 650-756-0938
Hablamos español!