SERRAMONTE
DENTAL GROUP
Daly City Office
650-756-0938
1500 Southgate Ave., Suite 210
Daly City, CA 94015
One hour bleaching systems use a very bright light to activate higher bleaching concentrations to produce faster, more dramatic whitening results.
The technician will protect your mouth very carefully using cotton rolls, gauze and a liquid dam.
A special whitening lamp is used to activate the whitening gel for approximately 60 minutes.
In-Office Whitening Procedure
Preparation - We start the whitening process by covering your lips and gums leaving only your teeth exposed. At this time, we can usually estimate how white your new smile will be by matching your teeth with a whitening shade and estimate approximately up to 8 shades whiter from here.
Application - Next a high-strength whitening gel is applied to the surfaces of your teeth. This special gel is specifically designed to work with the whitening light.
Whitening - The whitening light is placed directly in front of your teeth to maximize exposure to the gel. The special light activates the gel which gently penetrates the outer-most (enamel) layer of your teeth; breaking up stains and discoloration during the process.
Smile - Smile with confidence as you leave the office with a brighter, whiter smile!
If you are thinking about whitening your teeth and would like to try our whitening service, call us anytime at 650-756-0938 or request an appointment online and come see what it's all about!
Single Visit Whitening vs. Home Whitening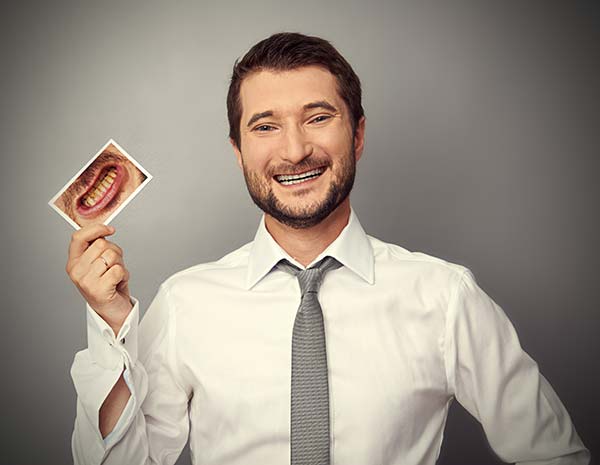 Today, whitening your teeth can be done using a variety of products and services. Do-it-yourself at-home whitening kits are available at your local supermarket and are an effective way to whiten teeth but require frequent applications for weeks at a time to achieve a whiter smile. Our whitening system uses a specialized concentrated whitening gel that you can't find in supermarkets and is activated by using a powerful whitening light that is also not available to the general public. Single-visit whitening is done in the dental office and only requires 1 dental visit compared to nightly whitening applications from an at-home whitening kit.

Any form of teeth whitening can achieve great results. Single-visit whitening enables those with time-sensitive occasions such as a wedding, reunion, etc. to whiten their teeth now however, home whitening is an extremely affordable whitening method you can do yourself!
Opalescence Take Home Whitening
Opalescence Take Home Whitening Gels are only available from your dentist, who will supervise your treatment from initial consultation through completion. The sticky, viscous gel won't migrate to gums and most formulations include Potassium Fluoride (PF), which helps to improve oral health by strengthening enamel, decreasing sensitivity and offering increased cavity prevention.
Is Single Visit Whitening Expensive?
At first, it may seem like being able to whiten your teeth up to 9 shades whiter in a single dental visit would cost a fortune right? That's not the case at all! Advances in smile whitening technology and procedure techniques have drastically cut down on the cost to patients. At Serramonte Dental Group, single-visit smile whitening is extremely affordable for the everyday patient and is one of the cheapest cosmetic dental procedures available in dentistry today.

Single-visit whitening (generally) costs slightly more than at-home whitening kits. That said, with our single-visit whitening system, you're getting a super fast whitening result of up to 9 shades whiter in about one hour vs. weeks of nightly applications with home-whitening kits. You're also getting a deeper whitening (longer lasting) result because single-visit whitening uses a concentrated whitening gel which activates using a specialized whitening light.

Because results may vary depending on the existing color, shade and condition of your teeth, we invite you to schedule an appointment and come in so we can take a look at your smile.
Get The Care You Deserve!
Serramonte Dental Group would love to meet you and your family and provide you with the dental care you deserve! Our office is conveniently accessible to those living near Daly City.
Request An Appointment Online
Or call us today at: 650-756-0938
Hablamos español!