SERRAMONTE
DENTAL GROUP
Daly City Office
650-756-0938
1500 Southgate Ave., Suite 210
Daly City, CA 94015
Dr. Pham is well-known to his patients as the "smiley dentist". His congeniality and patience help foster a positive and lasting relationship with his young patients.

Dr. Pham grew up in San Jose, California, where he completed his undergraduate studies at Santa Clara University. He obtained his Doctor of Dental Surgery degree (DDS) at the University of California, San Francisco (UCSF) in 1999. During his time at UCSF, he observed a significant need for dental care amongst children and found his calling to care for this underserved population. Dr. Pham spent the next three years following dental school in a pediatric dental residency program at UCSF to become a pediatric dentist. He received his Specialty Certificate in pediatric dentistry and a Master's in Oral Biology in 2002. Since then, Dr. Pham has worked in private practice in Daly City, where he serves the young patients of the Bay Area and dedicates himself to their oral health and development. He is currently married to his wonderful wife, Diane, and they have two little boys, Connor and Ethan. During his spare time, he enjoys playing tennis, working out, hiking, and painting.

Although Dr. Pham runs a full-time pediatric dental practice and raises a young family, he makes it a priority to continue refining his dental skills and keeping up-to-date with the latest advances in pediatric dentistry. He attends continuing education courses and seminars as well as participates in a Renaissance Pediatric Dental Society Study Club, in which he meets with other Bay Area pediatric dentists to discuss the most recent developments in the field. Dr. Pham is currently a Diplomate of the American Board of Pediatric Dentistry. He is also a member of the American Academy of Pediatric Dentistry, the American Dental Association, and the California Dental Association.
We are here to help you answer any questions and concerns regarding your registration and insurance paperwork, or anything about your appointment today. Please ask the front desk for assistance. We're here to help!

Kathleen - Receptionist
Serena - Receptionist
Vicky - Receptionist
Lisa - General Insurance Coordinator
I am here to assist you in filing your dental claims with your insurance company so that your insurance benefits are received in a timely fashion and credited to your account.
I oversee the office to make sure that as a patient, you have a pleasant experience at our office and are happy that you chose our office for your dental needs.
Deanna - Treatment Coordinator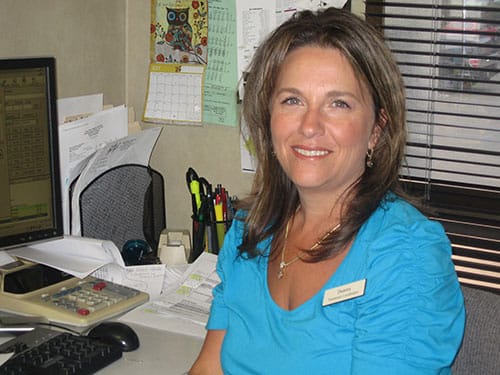 As treatment coordinator, I am the liason between our office, parents, insurance companies, and other dental offices to assure a positive experience for the patient and their parents. I also handle the financial arrangements for treatment and try to make convenient and flexible payment plans if needed. I pride myself in helping parents to the best of my ability and going the extra mile to make sure you are happy with your choice of trusting Dr. Pham with your children's dental needs.
Registered Dental Assistants
Our caring registered dental assistants are trained to work with young children. Their gentle nature and ability to communicate with your child will help to relax your child and to foster a positive lasting dental experience.
Get The Care You Deserve!
Serramonte Dental Group would love to meet you and your family and provide you with the dental care you deserve! Our office is conveniently accessible to those living near Daly City.
Request An Appointment Online
Or call us today at: 650-756-0938
Hablamos español!