SERRAMONTE
DENTAL GROUP
Daly City Office
650-756-0938
1500 Southgate Ave., Suite 210
Daly City, CA 94015
Braces create small ledges, nooks and crannies for food deposits. If these areas are not kept clean, cavities and/or gum problems may develop. This makes brushing and flossing even more important while you are wearing braces. When you brush and floss, handle your appliances carefully so you won't break or loosen them. Following these brushing and eating tips will keep your appliances and your smile healthy.
Brushing with Orthodontics
Be sure to brush your teeth right after every meal and before you go to bed. It's best to use a fluoride toothpaste to help fight cavities. Your orthodontist may prescribe a fluoride mouth rinse to help prevent cavities. Try to brush like this:
- Start by brushing the outside of each tooth at least 10 times.
- Then brush where your gums and teeth meet, using a circular motion.
- Brush the inside surface of each tooth at least 10 times too.
- Brush the chewing surfaces of your teeth last.
Flossing with Orthodontics
Because your toothbrush won't reach between your teeth, brushing alone won't keep your teeth clean and healthy. Flossing can help. A floss threader, available from us or a pharmacy, helps you floss with braces on. Floss once a day, like this:

1. Thread floss through the threader and slip it up behind your archwire.
2. Pull the floss between two teeth and up under your gum margins.
3. Rinse with lots of clean water, and watch your teeth and braces sparkle!
Eating Tips with Orthodontics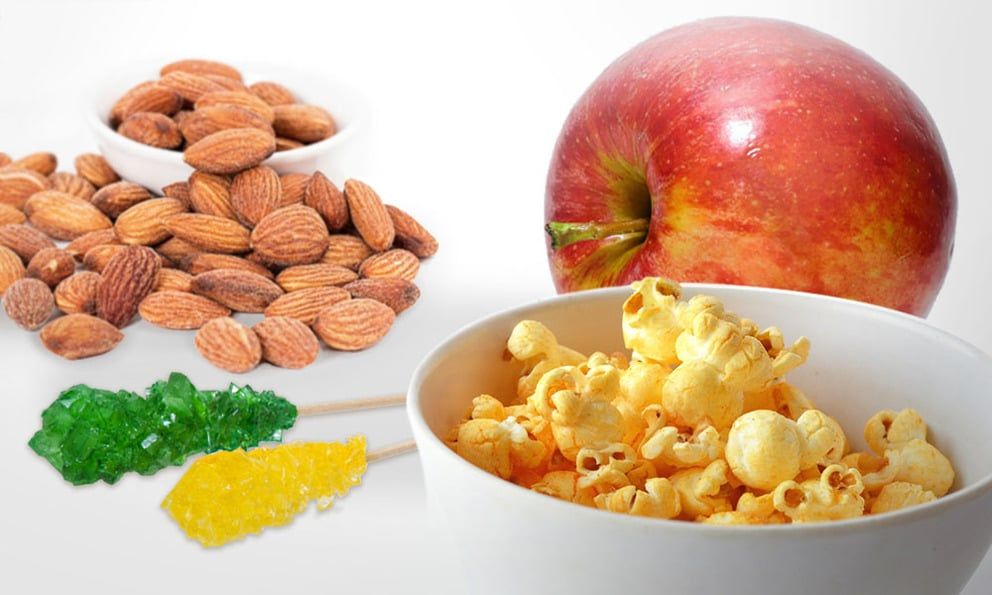 While you are wearing braces, you can eat almost all of your favorite foods. Please stay away from these troublemakers:

- Sticky foods like gum, taffy and caramels
- Hard foods like apples and carrots (cut them into pieces)
- Crunchy foods like corn chips, popcorn and nuts
- Sweet foods like cake, cookies and candy
Elastics move the teeth in a direction which cannot be accomplished with braces alone.

Your teeth and jaws may be tender the first few days of wearing the elastics. This is normal and should begin to disappear within a week. If it persists longer, please call our office. Rinsing with hot salt water will help take away the tenderness.

It may seem hard for you to put on the elastics at first, however, it will become easier with practice.
Elastic wear must be constant to be effective - 24 hours a day - 7 days a week.
You may remove the elastics only when eating your meals or brushing your teeth. Leave them in during snacking. Be sure to replace the elastics with new ones immediately following mealtime and brushing. Part-time wear does NOT move teeth, but it does cause them to be constantly sore. Change the elastics routinely even if they are not broken. After a while, elastics lose their strength. Change them at least after each meal and before bedtime. If one elastic breaks, replace both sides.

Carry extra elastics with you at all times. If you don't have enough elastics to last until your next appointment, please stop by our office and pick more up or call us and we can send more to you. We don't want you to run out.

Elastic wear is an important key to the speed of your treatment and the final results we can achieve.

Please call us if you have any questions or concerns. Good luck with your elastics!
Without exception, all patients in our practice go through the retention phase of treatment. Retention begins when the braces are removed. If the teeth are not retained in their corrected position, they will begin to move over time. Patients in the retention phase are seen periodically in our office during the first year after braces are removed. After that, please call the office if there is a problem with your retainers.

Typically, a removable retainer is worn full time for the first 6 months then at night only for the next 12 months. A bonded retainer should be worn permanently.

At the end of the first year in retention, patients have concluded their treatment in our office. It is then their responsibility to wear a retainer as prescribed indefinitely. Please call our office if there are any concerns.

For lasting success from orthodontic treatment:
- Wear your retainer as prescribed
- Don't let it get bent or otherwise damaged
- Call for a repair appointment if it is damaged or loosened
- Keep it clean, floss regularly
- Be committed to maintaining your beautiful smile
Alastik Easy-To-Tie Ligatures are small rubber bands designed with a 45-degree bend that are hooked on brackets to hold the archwire in place.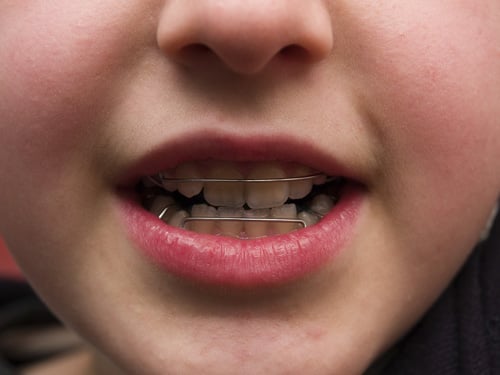 Anything the orthodontist attaches to your teeth to move your teeth or to change the shape of your jaw.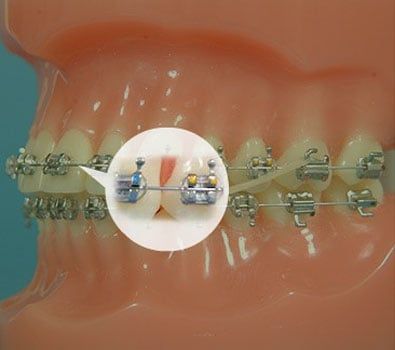 A metal wire which is attached to your brackets to move your teeth.
A metal ring that is usually placed on your teeth to hold on parts of your braces.
A metal or ceramic part that is glued onto a tooth and serves as a means of fastening the archwire.
A stretchable plastic chain used to hold archwires into brackets and to move teeth.
A gadget that the orthodontist gives you to wear after your braces are removed. The retainer attaches to your upper and/or lower teeth and holds them in the correct position. You wear the retainer 24 hours a day at first then at night to make sure that none of your teeth move while your jaw hardens and your teeth get strongly attached to your jaw.
Accidents can happen during any physical activity. A mouth protector can help protect the soft tissues of your tongue, lips and cheek lining. Over-the-counter stock mouth protectors are inexpensive, pre-formed and ready-to-wear. Boil and bite mouth protectors offer a better fit than stock mouth protectors. Softened in water, they are more adaptable to the shape of your mouth. Custom-fitted mouth protectors are made by your dentist for you personally. They are more expensive, but a properly fitted mouth protector will stay in place while you are wearing it, making it easy for you to talk and breathe.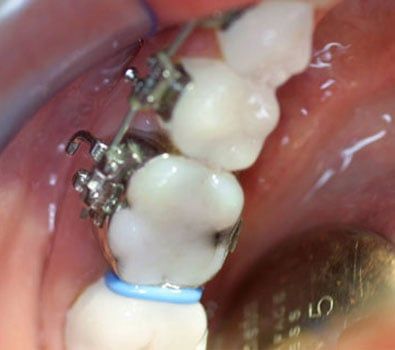 A plastic or metal part which the orthodontist uses to create space between your teeth for bands.
A clear wax used to prevent your braces from irritating your lips when your braces are first put on or during times where you braces cause discomfort.
The appliance is usually attached to the bands and arch wires. Metal side bars and some front braces are usually part of the appliance. It is used to reduce the over-jet or how far the upper front teeth stick out.
Get The Care You Deserve!
Serramonte Dental Group would love to meet you and your family and provide you with the dental care you deserve! Our office is conveniently accessible to those living near Daly City.
Request An Appointment Online
Or call us today at: 650-756-0938
Hablamos español!