SERRAMONTE
DENTAL GROUP
Daly City Office
(650) 731-3901
1500 Southgate Ave., Suite 210
Daly City, CA 94015
Child's First Dental Visit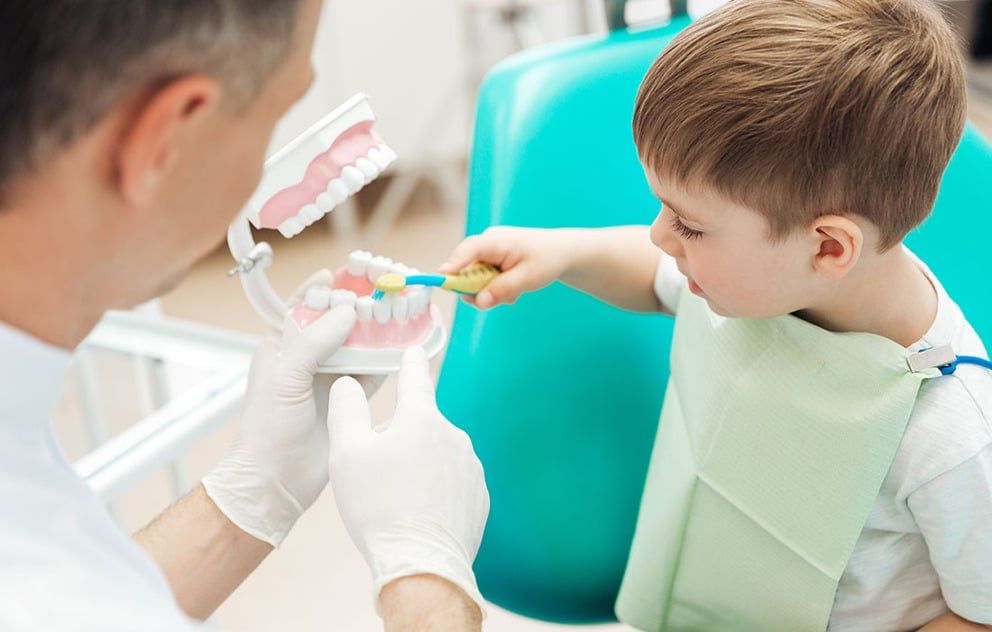 We have several important goals during your child's first visit to our office. First, we want to introduce your child to staff and the dental setting in as non-threatening a way as possible.
The Goals:
1. To provide pleasant introductions to the dental setting and staff, an overall positive experience for your child.
2. To perform a comprehensive exam and assessment of your child's dental health and needs, both now and future.
3. To obtain radiographs when possible in order to provide important additional diagnostic information.
4. To perform preventive measures such as cleaning, topical fluoride application, oral hygiene instructions and dietary guidance.
5. To provide the parents or guardians a thorough analysis of the child's dental and oral status, including restorative needs, orthodontic treatment needs, and home care recommendations.
6. To provide an assessment of treatment methods that would best serve, given your child's behavior and abilities.
Get The Care You Deserve!
Serramonte Dental Group would love to meet you and your family and provide you with the dental care you deserve! Our office is conveniently accessible to those living near Daly City.
Request An Appointment Online
Or call us today at: (650) 731-3901
Hablamos español!